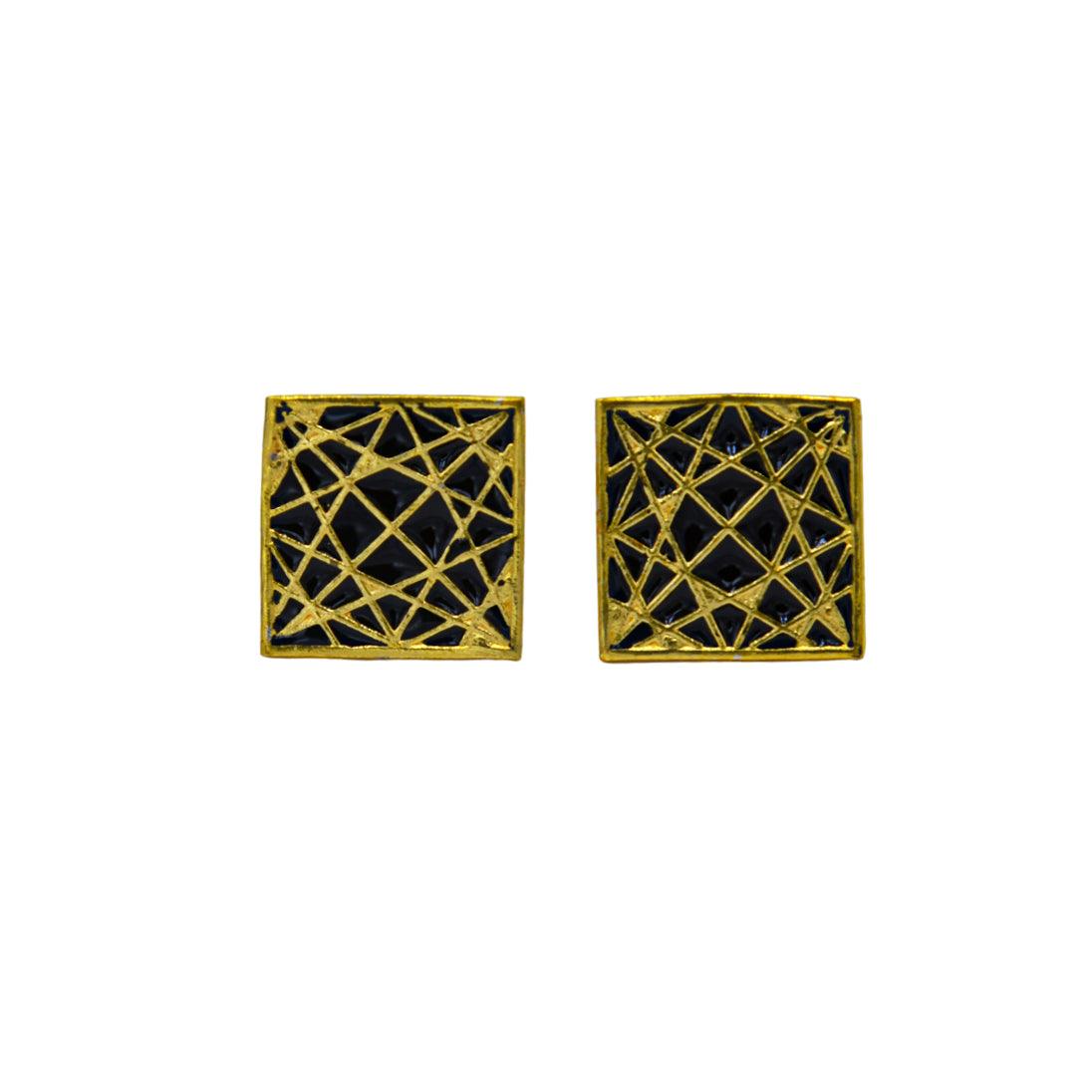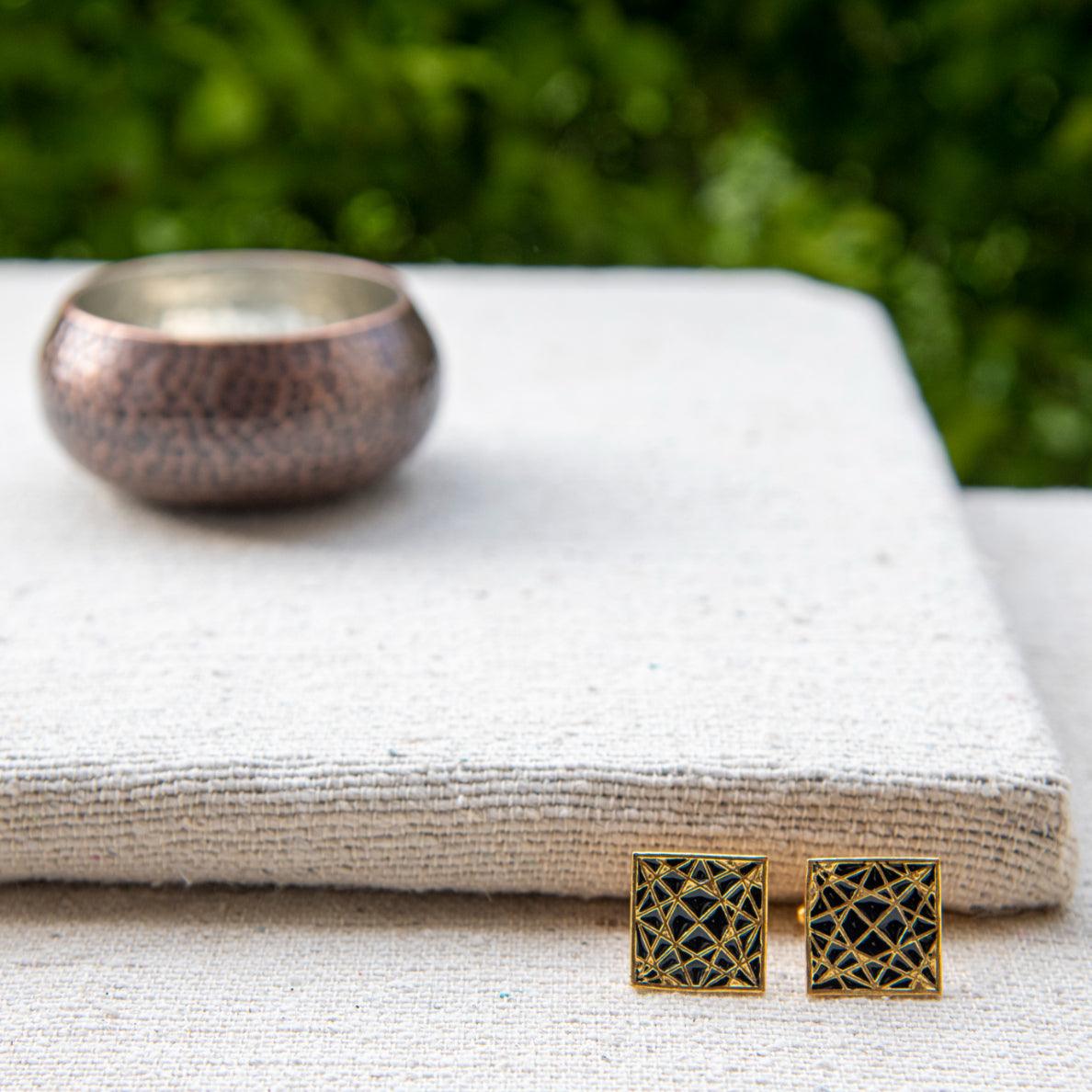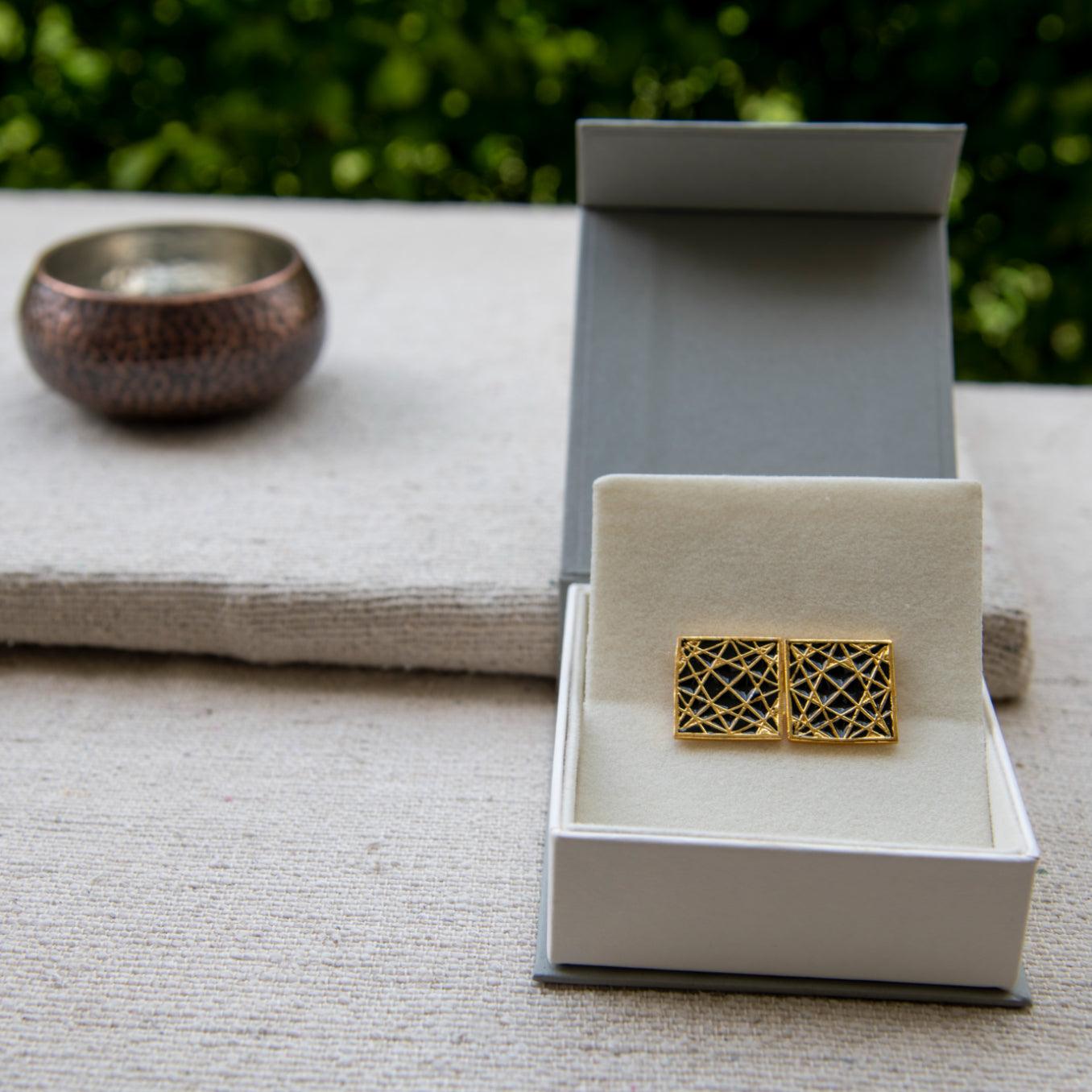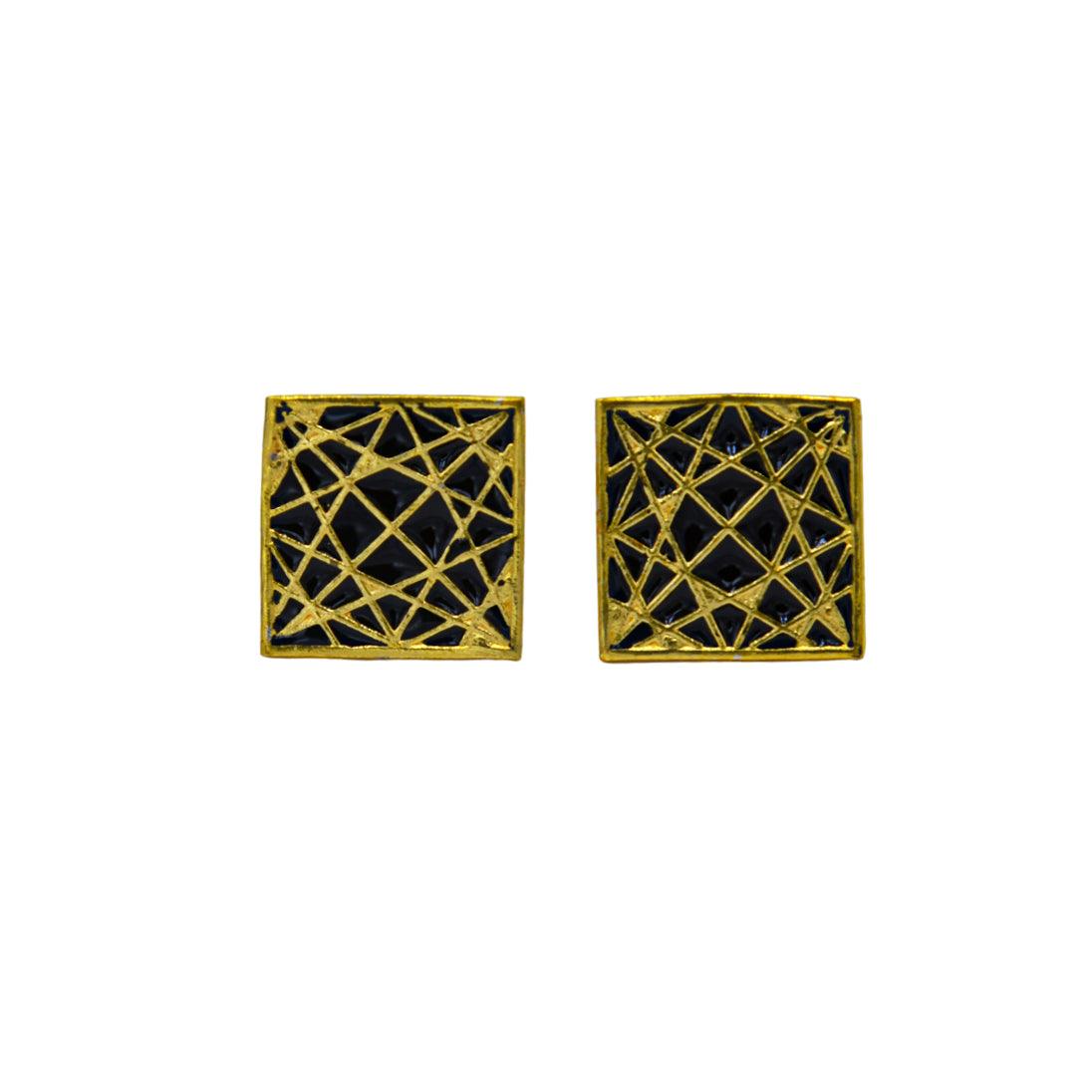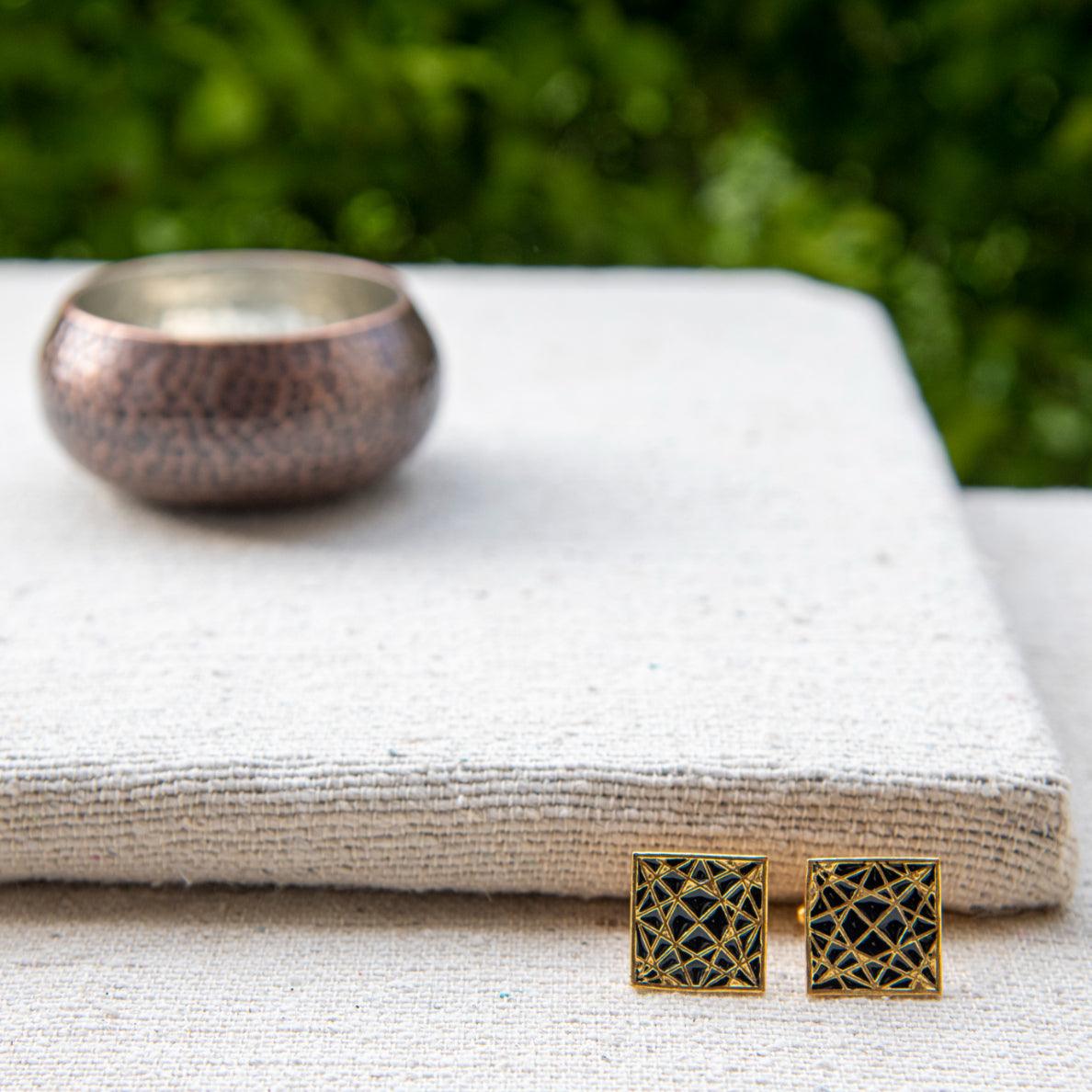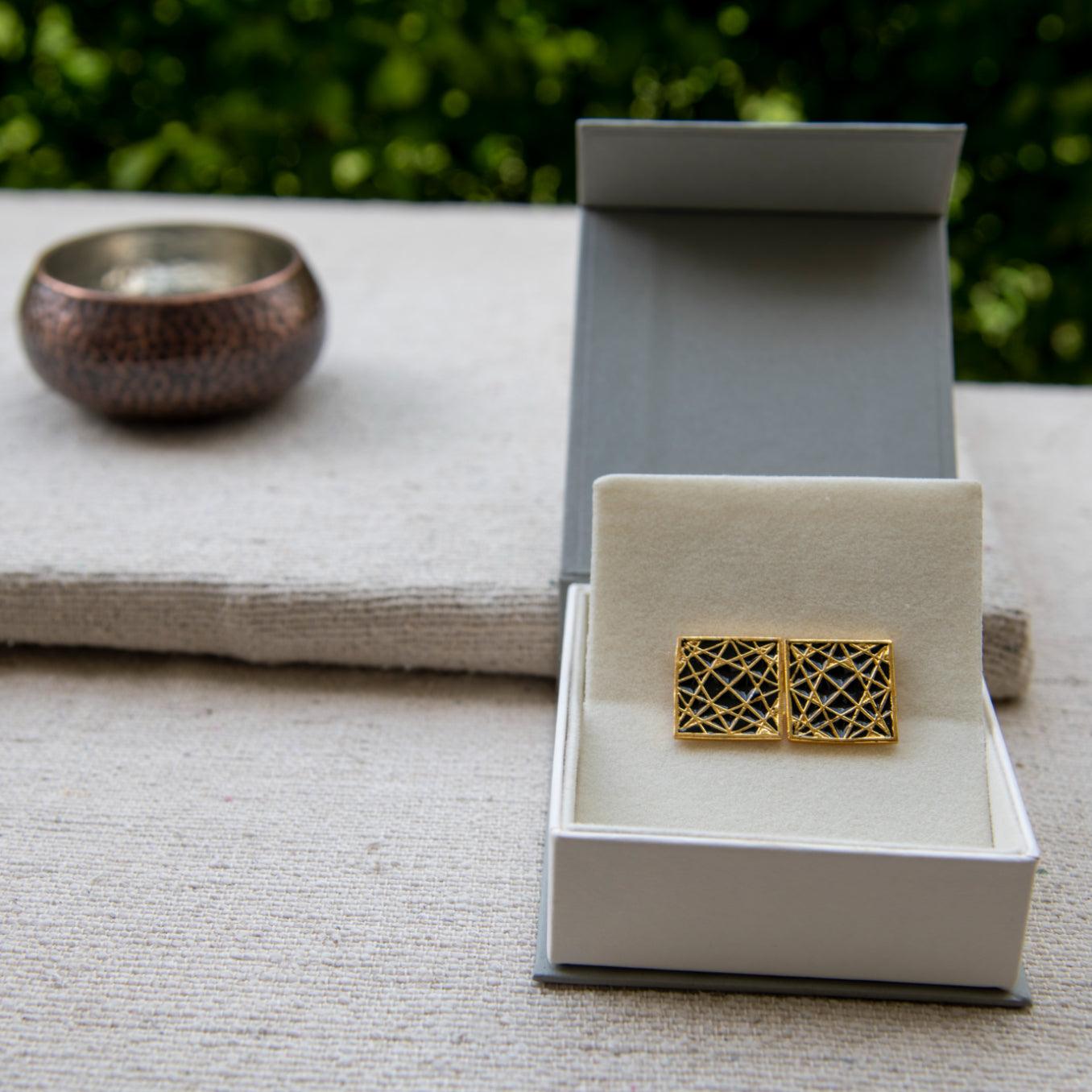 Gold Star Enameling Cufflinks
Translation missing: en.products.product.price.regular_price
₹ 3,950
Translation missing: en.products.product.price.sale_price
₹ 3,950
Translation missing: en.products.product.price.regular_price
Translation missing: en.products.product.price.unit_price
Take care of your jewellery by keeping it away from water and harsh chemicals. Protect its beauty by storing it in a dry place, and clean it gently with a soft cloth.
Gold Star Enameling Cufflinks
Translation missing: en.products.product.price.regular_price
₹ 3,950
Translation missing: en.products.product.price.sale_price
₹ 3,950
Translation missing: en.products.product.price.regular_price
Translation missing: en.products.product.price.unit_price
Product Description
Craft Type & Story
Return, Exchange & Shipping
The DeKulture Handmade Square with Gold Star Enameling Cufflinks feature a unique square shape that adds a touch of sophistication and elegance to your formal attire. The square design sets them apart from traditional cufflinks, making them a standout accessory.


These cufflinks are adorned with gold star enameling, adding a touch of luxury and charm to their overall design. The gold stars against the square backdrop create a striking contrast and bring a sense of refinement to your cuffs.


Each pair of cufflinks is meticulously handmade by skilled artisans, showcasing their craftsmanship and attention to detail. The intricate enameling technique used to create the gold stars reflects the dedication and expertise of the artisans.


The Square with Gold Star Enameling Cufflinks offer a versatile style that can be worn for various occasions. Whether it's a formal event, business meeting, or special celebration, these cufflinks add a sophisticated touch and complete your ensemble with elegance.



These cufflinks are designed for convenience and ease of use. The sturdy backing ensures a secure fit on your cuffs, while the smooth hinge mechanism allows for effortless fastening and removal. Enjoy the stylish look and practical functionality of these Handmade Square with Gold Star Enameling Cufflinks.
Indulge in the vibrant world of Enamelling, where powdered glass transforms metal into a mesmerizing symphony of colors. Carefully applied and subjected to controlled heat, the glass powders meld effortlessly with the metal, creating a smooth and lustrous surface that radiates with life. Our artisans utilize a kaleidoscope of hues to craft intricate and eye-catching designs, ensuring that every piece is a true work of wearable art.
Return & Exchange

Items purchased from DeKulture are eligible for free return/exchange, if returned within 7 days of delivery, and are in unused condition with original tags and intact packaging bag.


Exchanging for something else?

In case of an exchange, you are also allowed to choose a different product. If the value of the replacement product exceeds that of the previously purchased product, you can pay just the difference else if it's less, the same can be refunded to you as store credit/refund to your bank account.


Seamless shipping, wherever you are

At DeKulture, we believe that distance should never hinder you from experiencing the beauty of our products. That's why we offer free shipping across India, straight to your doorstep.

For our global customers, we understand that shipping costs may vary depending on the country of delivery. However, we promise to provide you with the most reasonable rates possible.

Please note that international orders do not include duties and taxes. But don't worry, we've got your back. We'll make sure to guide you through the process to make it as smooth and easy as possible.