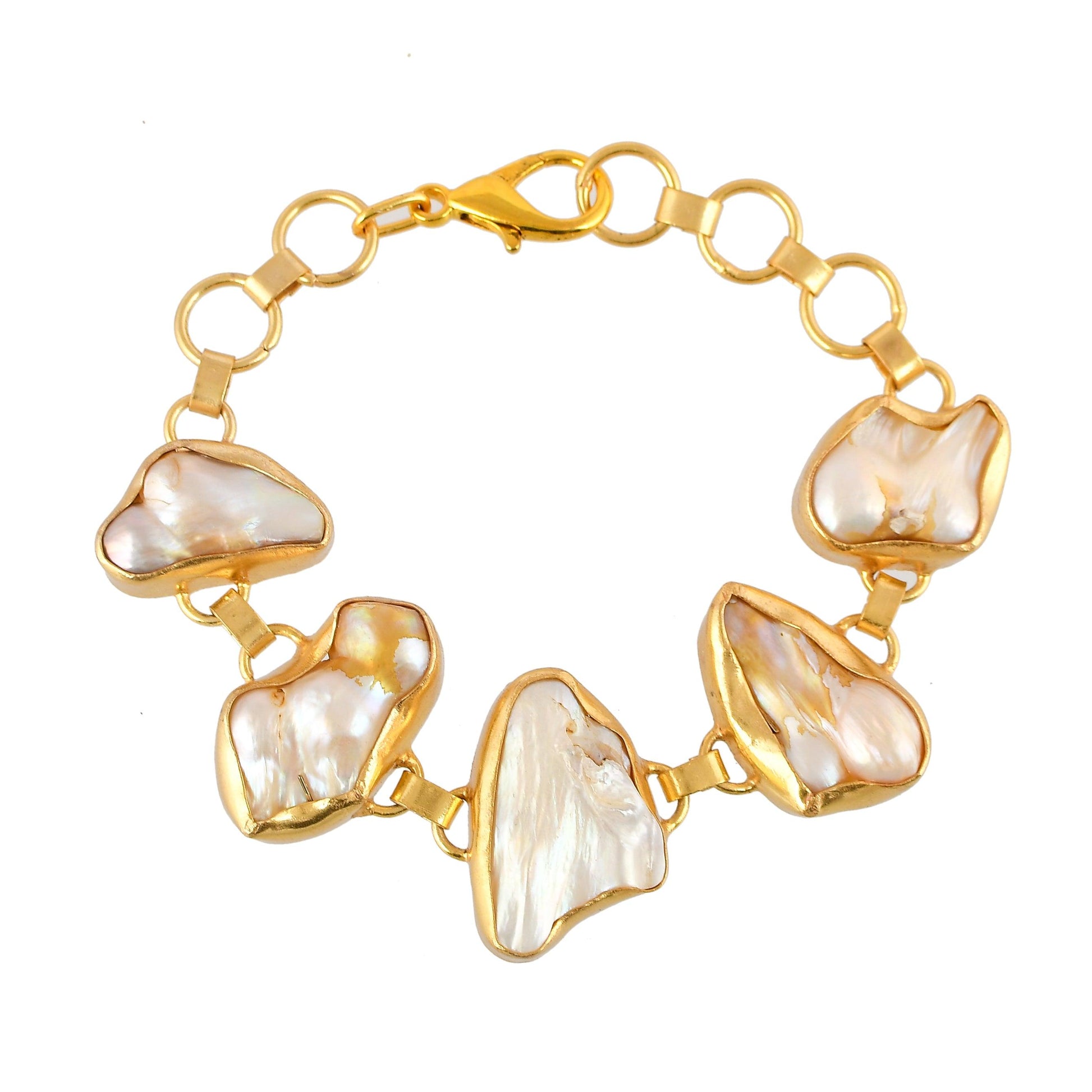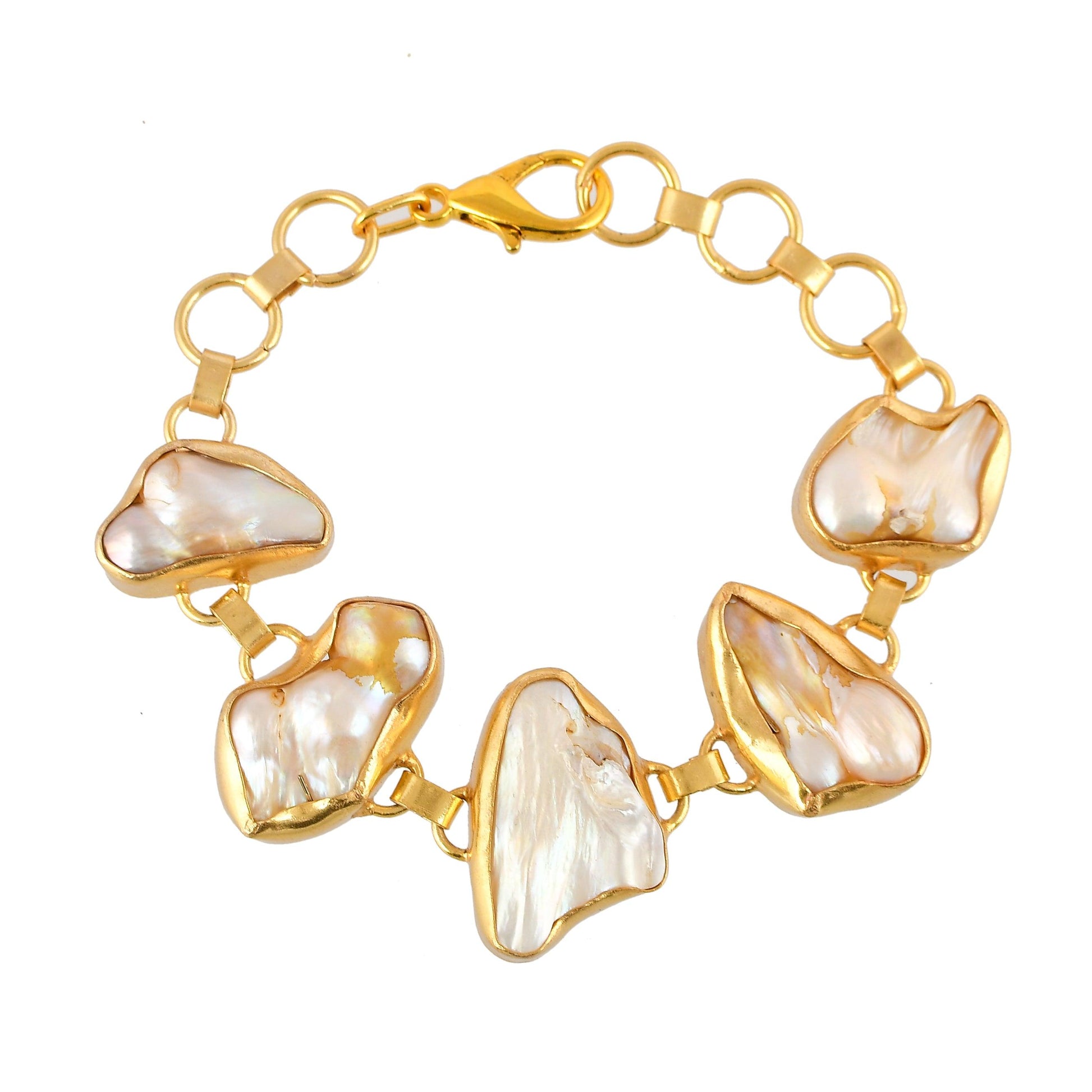 Baroque Pearl Rough Gemstone Bracelet
Translation missing: en.products.product.price.regular_price
₹ 13,800
Translation missing: en.products.product.price.sale_price
₹ 13,800
Translation missing: en.products.product.price.regular_price
Translation missing: en.products.product.price.unit_price
Take care of your jewellery by keeping it away from water and harsh chemicals. Protect its beauty by storing it in a dry place, and clean it gently with a soft cloth.
Baroque Pearl Rough Gemstone Bracelet
Translation missing: en.products.product.price.regular_price
₹ 13,800
Translation missing: en.products.product.price.sale_price
₹ 13,800
Translation missing: en.products.product.price.regular_price
Translation missing: en.products.product.price.unit_price
Product Description
Craft Type & Story
Return, Exchange & Shipping
The DeKulture Handcrafted Baroque Pearl Rough Gemstone Bracelet is a unique and beautiful piece of jewelry that combines the natural beauty of rough gemstones with the timeless elegance of baroque pearls.


The rough gemstones used in this bracelet are carefully selected and arranged in a beautiful pattern that creates a stunning and eye-catching effect.


The baroque pearls are lustrous and add a touch of elegance to the bracelet, making it perfect for both formal and casual occasions.


The combination of rough gemstones and baroque pearls is unusual and gives the bracelet a rustic yet refined look.



This bracelet is versatile and can be worn with a wide range of outfits, making it a great addition to any jewelry collection.
Unveil the enchanting world of Threadcraft, where beads, gemstones, and the iridescent allure of pearls come together in a symphony of wearable poetry. Delicately selected by our artisans, each element is chosen with utmost care, considering sizes, shapes, and colors, to create compositions that evoke emotions and resonate with your soul. Experience the artistry as our skilled hands expertly thread these treasures, incorporating the meticulous techniques of knotting and adding delicate spacers, ensuring the perfect balance in every creation. With Threadcraft, your unique style finds expression through meticulously crafted pieces that celebrate the beauty and elegance of pearls and other exquisite materials. Immerse yourself in the infinite possibilities and let your individuality shine through in every enchanting jewelry piece.
Return & Exchange

Items purchased from DeKulture are eligible for free return/exchange, if returned within 7 days of delivery, and are in unused condition with original tags and intact packaging bag.


Exchanging for something else?

In case of an exchange, you are also allowed to choose a different product. If the value of the replacement product exceeds that of the previously purchased product, you can pay just the difference else if it's less, the same can be refunded to you as store credit/refund to your bank account.


Seamless shipping, wherever you are

At DeKulture, we believe that distance should never hinder you from experiencing the beauty of our products. That's why we offer free shipping across India, straight to your doorstep.

For our global customers, we understand that shipping costs may vary depending on the country of delivery. However, we promise to provide you with the most reasonable rates possible.

Please note that international orders do not include duties and taxes. But don't worry, we've got your back. We'll make sure to guide you through the process to make it as smooth and easy as possible.